The Leader of Teams Profile
You've been that person. The leader. The one with all the answers. The one everyone looks to. The pillar of wisdom, strength, and courage. You have gone further and led more people than you thought you would. 
You have influence.
But lately, you feel a chink in the armor. Your strength doesn't feel as strong. And after a long season of trying to be everything to everyone, you realize you can't be. You are trying. And maybe even trying harder. But it keeps you up at night. It makes you worry about the reality of what is expected on Monday. When will people figure out the leader doesn't have all the answers? 
And what is your team? What has happened to people? And what has happened to loyalty? Your authority is questioned, and you can't seem to maintain the culture as people come and go. 
Your confidence as a leader is eroding. And you are not sure what's next. 
You secretly know you can't be everything to everyone. There is a chink in the armor of the leader. Your strength doesn't seem as strong. But you are trying. And it is keeping you up at night. And Monday is anything but welcome.
When will they figure out you don't have all the answers?
I have been there. I have seen what happens to cultures and teams when a leader gets here. When they get worn. In survival mode. And it can seem like the best answer is to give up or move on. 
But there is hope. 
There can be a turnaround. 
There is a way to right the ship.
What if you are here, right now, for such a time as this? 
If this resonates, I am so glad you stopped by. You are the type of leader I do my best work with. When we get clear on a few systems, some self-awareness, and a few strategies, the sky is the limit for you!
I can't wait to walk with you on this journey. That glimmer of hope – hang on to it! Let's make it grow!
Want to take the next step to see if we might be a good fit?
See how many of these statements resonate with you. 
You have lead your people.
You have been the one with the answers. You have overcome a crisis or several. (And yes, Covid-19 counts as a crisis). But lately, it is getting harder to lead people well, and you feel stuck. 
You have earned the title of leader.
Blood, sweat, and tears. You have risen through the ranks. You are not an accidental leader. But lately, you secretly crave the tyranny of the urgent. A crisis comes up, and you feel purpose in fixing it.  Because you feel something. It is more glamorous than a normal day. And you can't put your finger on why. 
You are a leader for a reason.
Your hard work and talent have been rewarded. People look to you for answers. But lately, you are realizing you have finite energy as people's issues and problems are getting bigger and more complex. You want to learn how to manage your energy so you have some left for other pursuits in life. 
You are the person.
The go-to at work. You lead, set the path, and give the marching orders. And people follow you. But lately, you are having a hard time shutting it off at home. You want to have something left for your outside-of-work relationships. You don't want them to just get your leftovers. And you don't want to be the boss at home.
You command your meetings.
You speak with authority. People listen to you. But lately, it is becoming apparent to you that you don't have all the answers. You want to be honest and transparent with your team, but you are afraid to show weakness. 
Why do I love working with high achievers?
I love their energy. I love their passion and the burden on their hearts to be their best and lead well. Recently I spoke to a leader who is looking to rearrange some priorities. He has a burden for excellence in his organization but is facing the realization that if he doesn't get it right with his family in this season, none of the rest of it matters. He wants to be a great leader, but he also wants to be a great husband and father. We got clear on a few experiments to try over the next several months, and he walked away believing that good days are ahead!
These are the kind of people I do my best work with. People who are willing to show up. To do the work. To try to be the best at what they do. For themselves and those around them.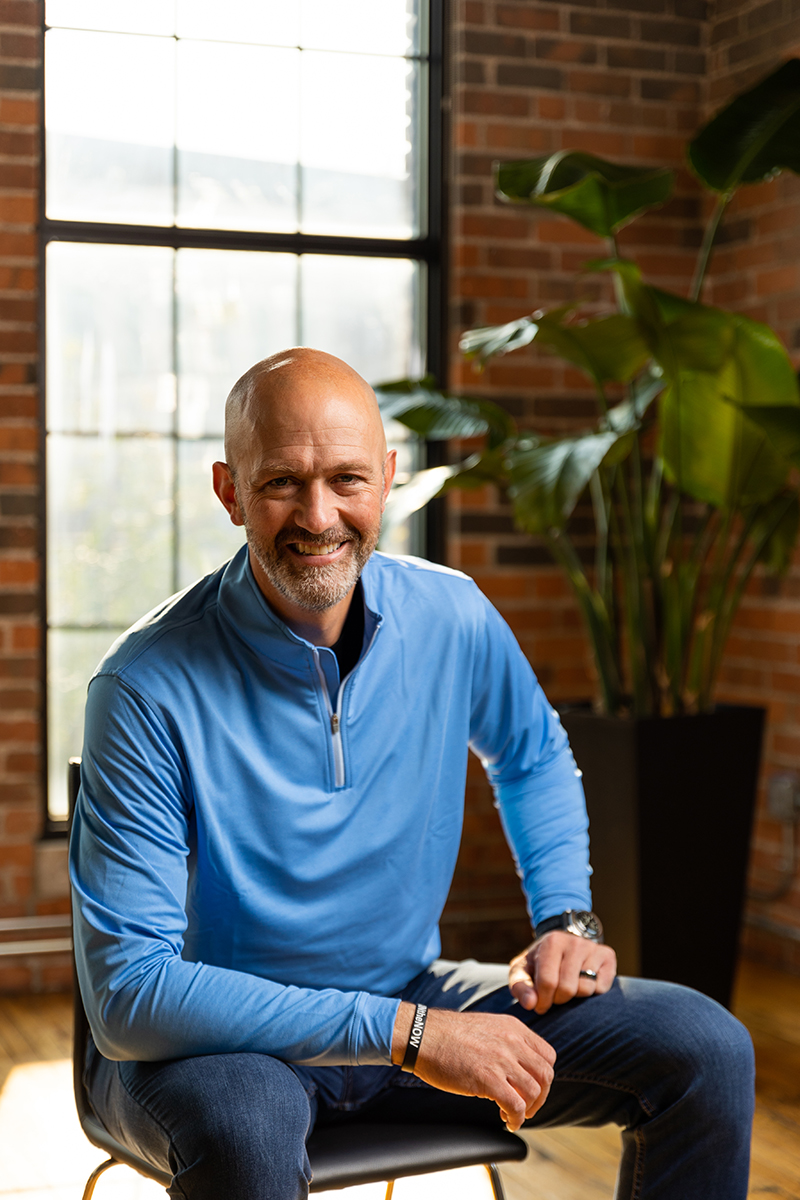 Being coached is a big step- or is it? How would it be to have someone walk alongside you on your journey to help you move forward?
Coaching is not therapy. Think of it this way- therapy or counseling is looking back at the past and trying to learn from it. Coaching is looking at where you are now and plotting a course forward. The past can be a great teacher, but we aren't going to be hanging out there. I want you to move forward and break through into an amazing life- the one you have always wanted, whether you knew it or not!
I get that it's a big step. So I wanted to make it an easier step
That's why I offer a no-obligations complimentary coaching call.
We simply have a conversation to see where you are and see if we might be a good fit for moving you forward. If not, I am happy to point you in another direction to help you get in the right place.
If we are a good fit, I will share a couple of options for what our time together might look like going forward.